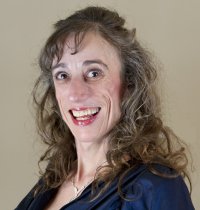 Tracy Goodbrand,
founder of Steeldust
Steeldust Design Services (formerly Steeldust Consulting Services) started designing and developing web sites part time in 1996.

The first web site designed was for the Appaloosa Horse Association of Alberta, a non-profit organization that Tracy Goodbrand, the founder of Steeldust, was heavily involved in. She has maintained that site from day one and then completed a redesign in 2012.

Word got out about her web design skills and new clients were calling, all without any advertising!
Tracy totally loves the design process and completely immerses herself in each project. Her goal is to hear her clients say, "Yes, that is exactly what I am looking for!"